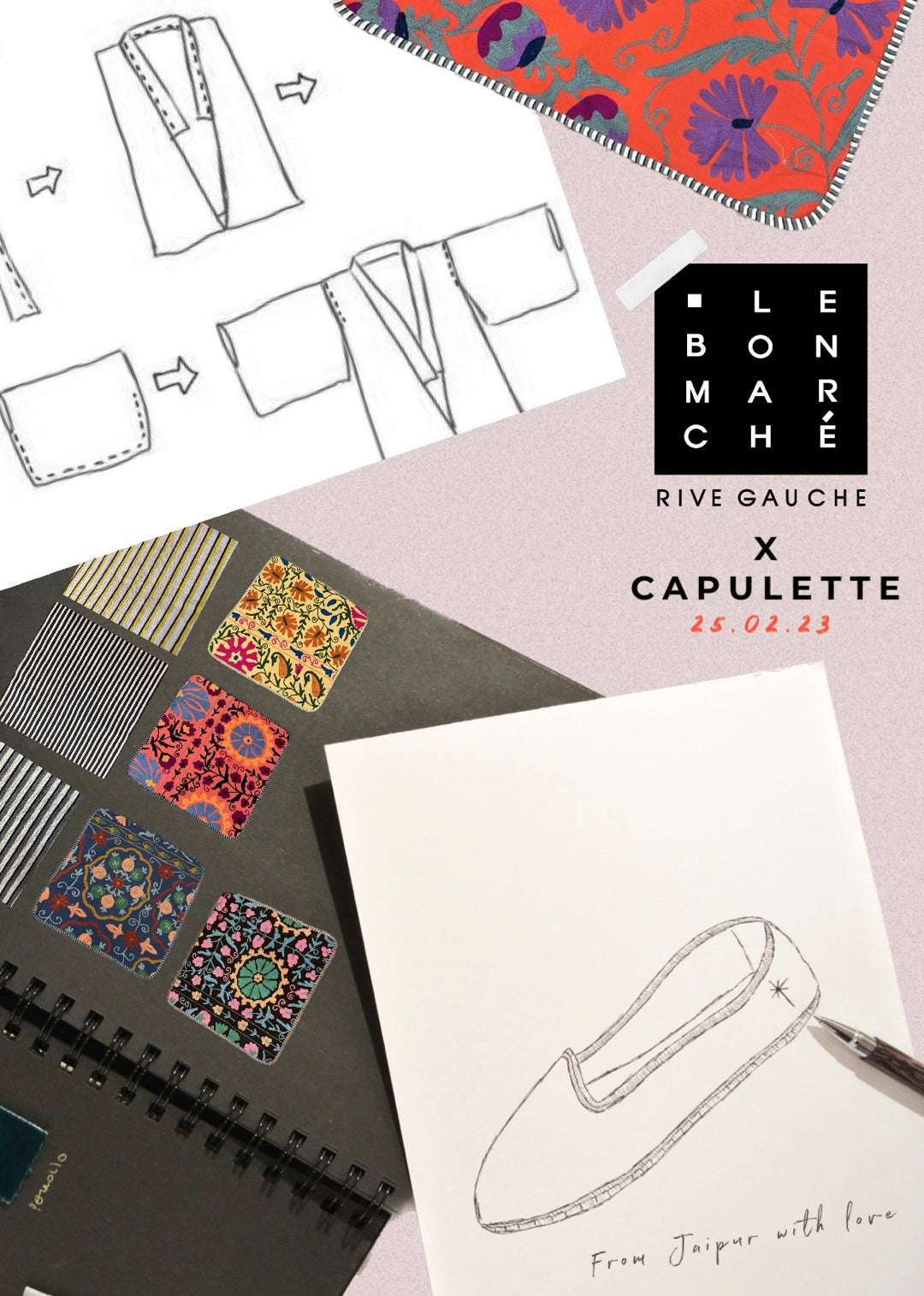 Capulette at Bon Marché : From Jaipur with Love
An invitation to the world of wellness was sent to us on the occasion of the Pop-Up store "Comme un poisson dans l'eau" at the Bon Marché, and we responded!
From Jaipur with love is a capsule collection that honors Indian know-how and offers a whole series of accessories like Capulette.
The Capulette girl means snuggling up in a kimono, Friulane on her feet, on a bed covered with cushions as comfortable as they are exotic. So at Le Bon Marché, you feel like a fish in water!
From February 25th to April 23rd 2023!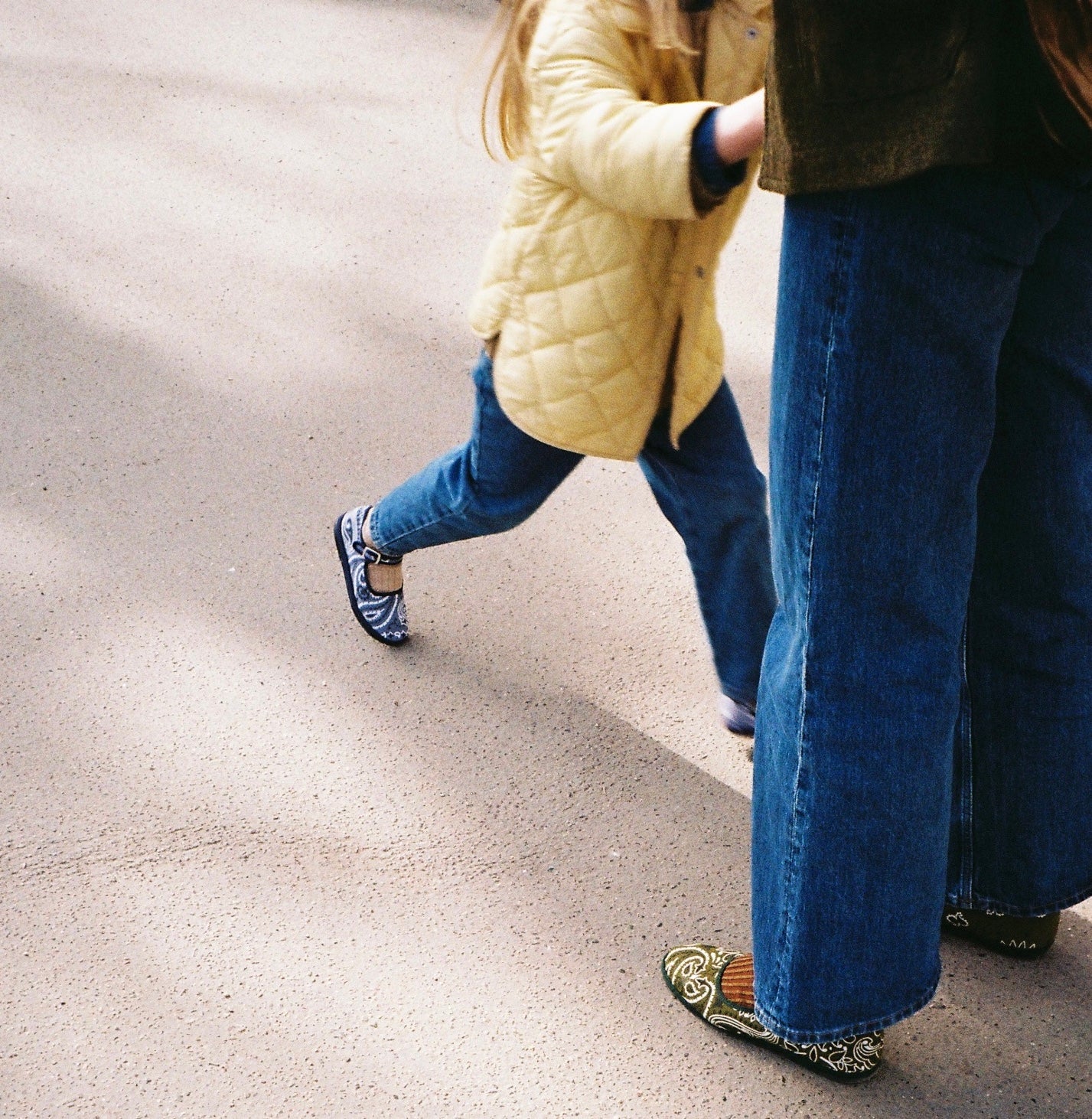 Capulette x Call It By Your Name (the suite)
This is the story of a bandana who falls in love with a friulan... A second time... Capulette and Call it by your name is a love story that continues. 
From Alabama Blues to Napa Verde to Beige Canyon, we take you with us in a world of colors and embroidery! The Italian-American alliance has never been so joyful!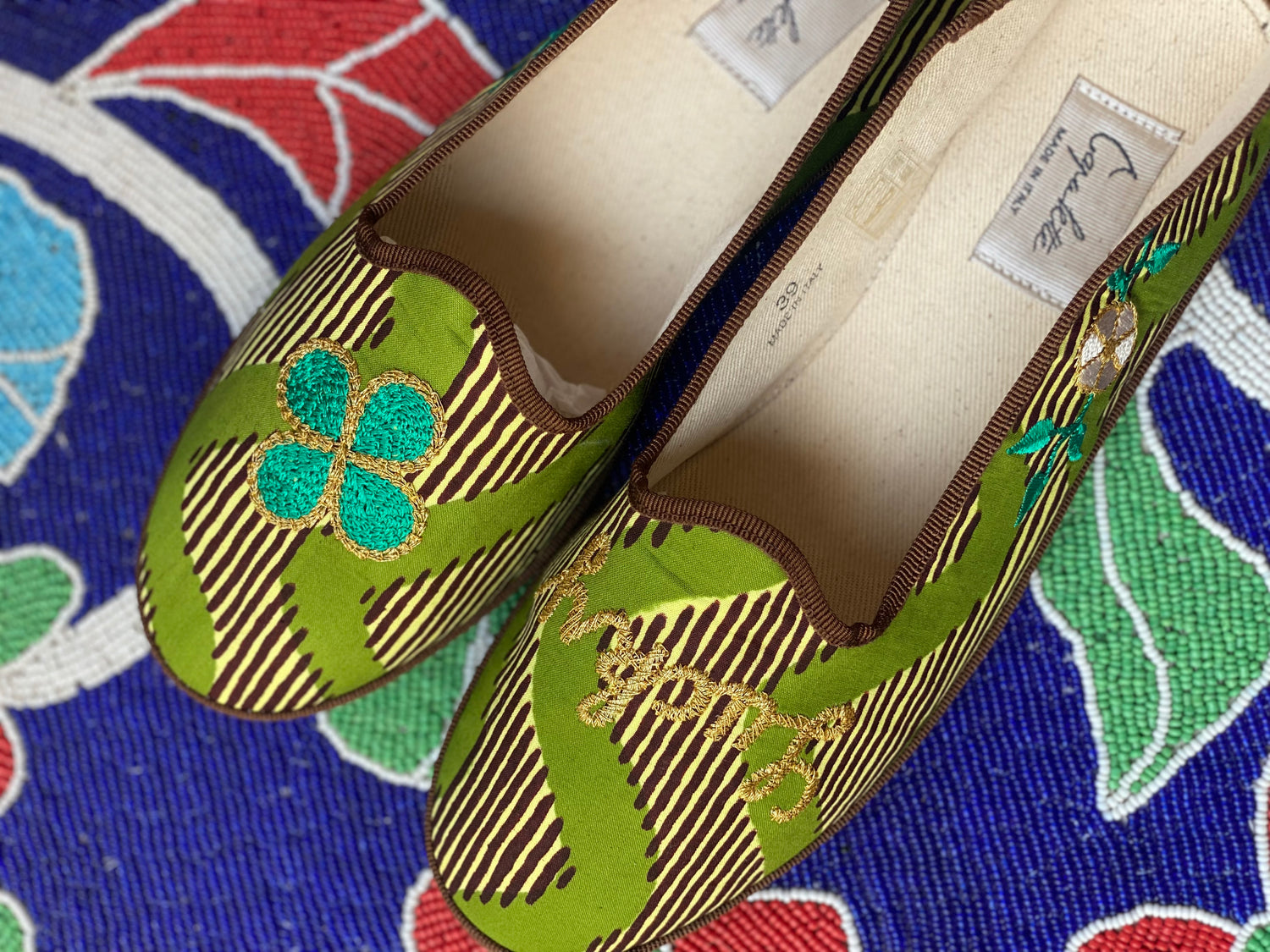 Capulette x Csao
We were dreaming about it and here it is at last:
our Collaboration!
Mix our ideas, our tastes, our universes.
Africa, Wax and its famous embroideries for Ondine.
La Friulane, la Bambina and its mix of materials and colors for Capucine.

Dé́couvrez notre collection
"Limited Edition".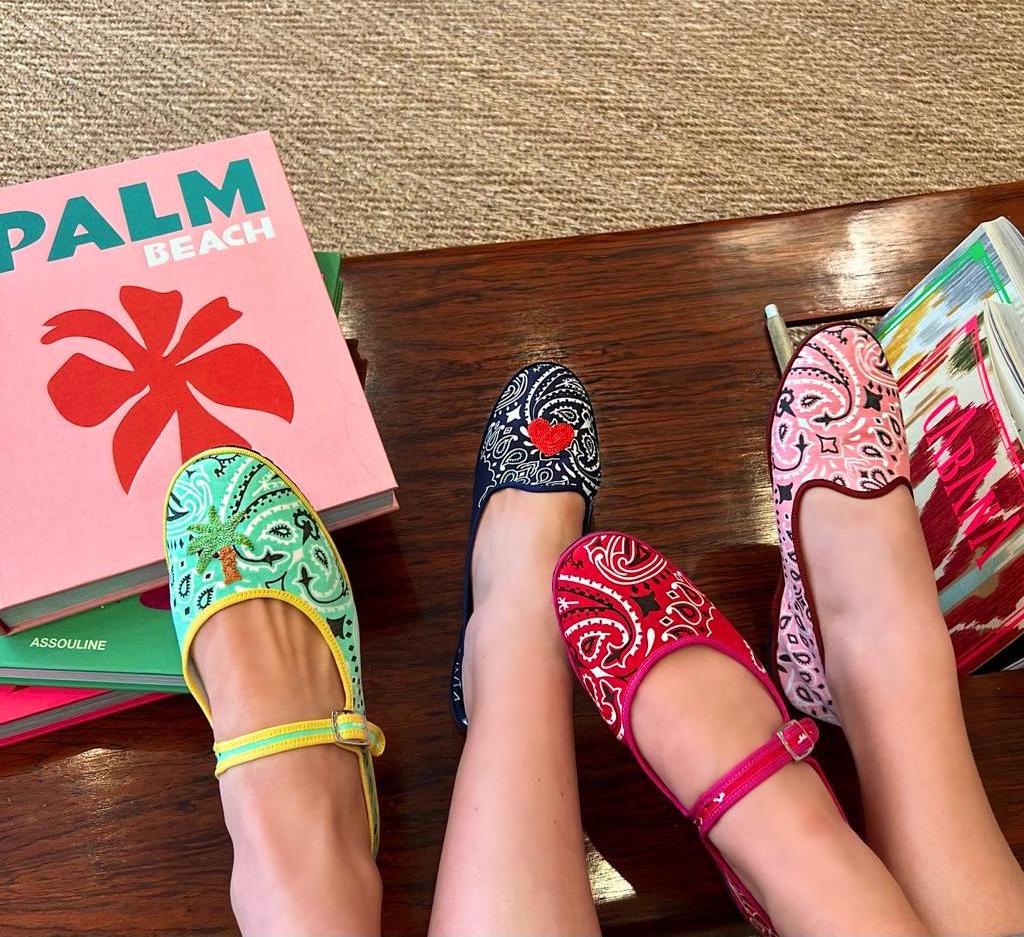 Capulette x Call It By Your Name
As if to celebrate a life under the sun, the Parisian houses Call It By Your Name and Capulette have brought their worlds together. The hand-embroidered American bandanas of one could not have found a better playground than the handcrafted Venetian shoes of the other.
For this exclusive women's, men's and children's collection, printed scarves in pink, red, green, navy blue and black, naked or punctuated with symbols combining palm trees, hearts, clovers and happy faces, interact with the Italian slippers Friulane and Bambina. A joyful encounter between shapes and colours for a limited series with a summer spirit.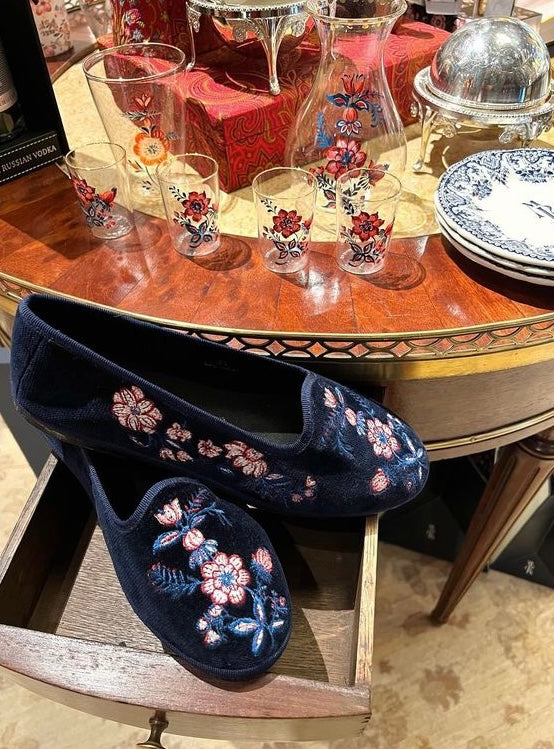 Capulette x Maison Russe
In 2022, Capulette made a luxurious version of the friulane for Maison Russe, infused with the Russian spirit and exclusive floral embroidery.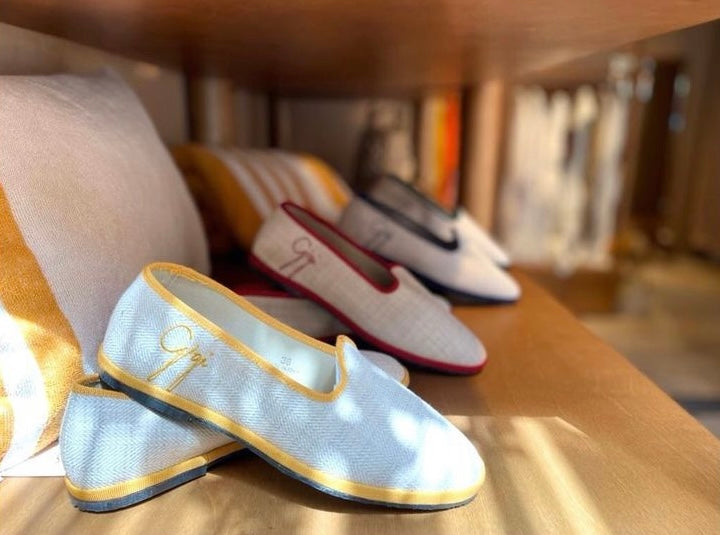 Capulette x Gigi
In 2021, Capulette made exclusive friulane models sold in the Gigi Ramatuelle restaurant concept store.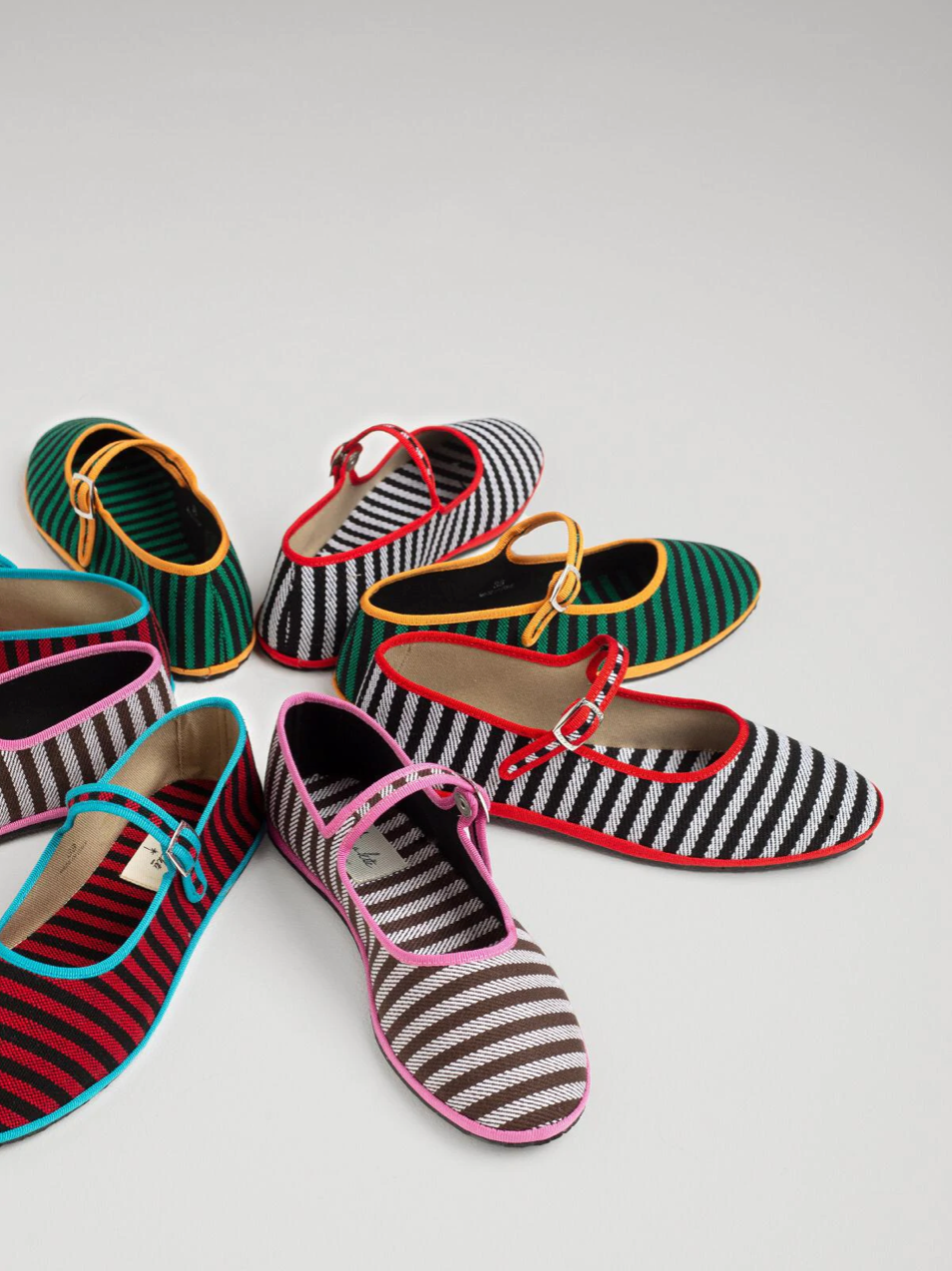 Capulette x La Veste (Limited Edition)
Spanish brand La Veste, launched in 2018 by stylist Blanca Miro and designer Maria de la Orden, has partnered with Capulette to create a capsule collection of Bambina.
For this spring collaboration, the designers brought their two worlds together, drawing inspiration from the Spanish markets to offer a collection of four exclusive designs.
These fabrics are worn by Spanish market gardeners. This capsule collection combines Italian know-how with Spanish tradition.
Spring 2021 capsule collection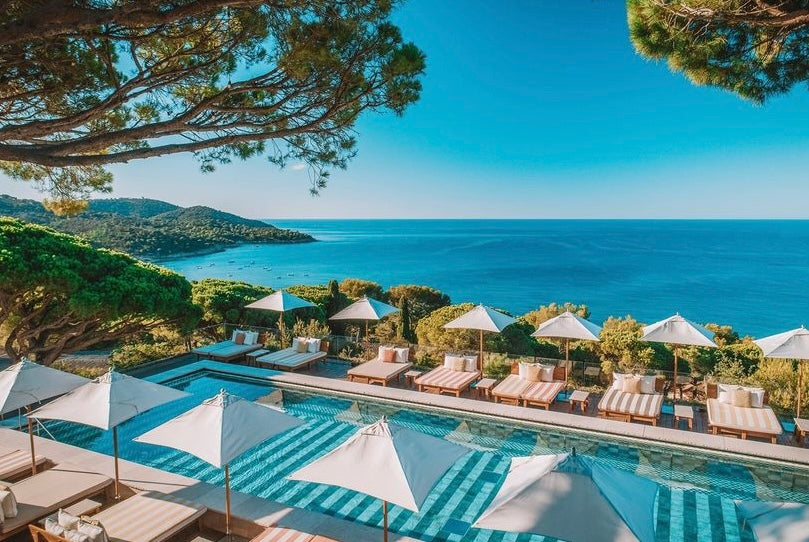 Capulette x Lily Of The Valley
In 2019, Capulette praises the Art of Living at Phillippe Starck's "Lily Of The Valley" hotel in La croix valmer.
The selection was available in the hotel's boutique in three colours.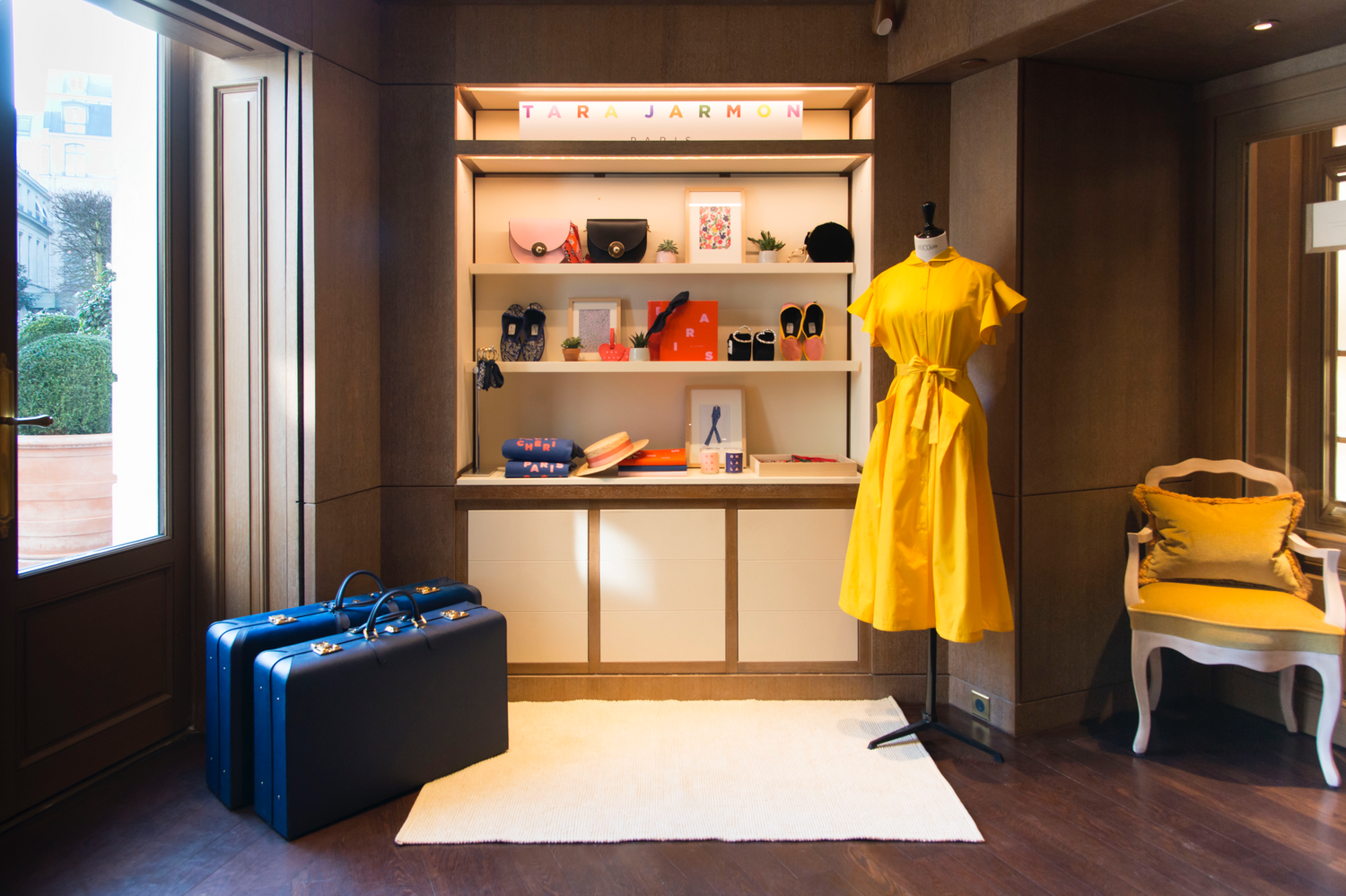 Capulette x Tara Jarmon
For Spring/Summer 2018, Capulette partnered with Tara Jarmon for a special collection at the Ritz Hotel.
Capulette's friulane embraced Tara Jarmon's printed fabrics & bright velvet combinations.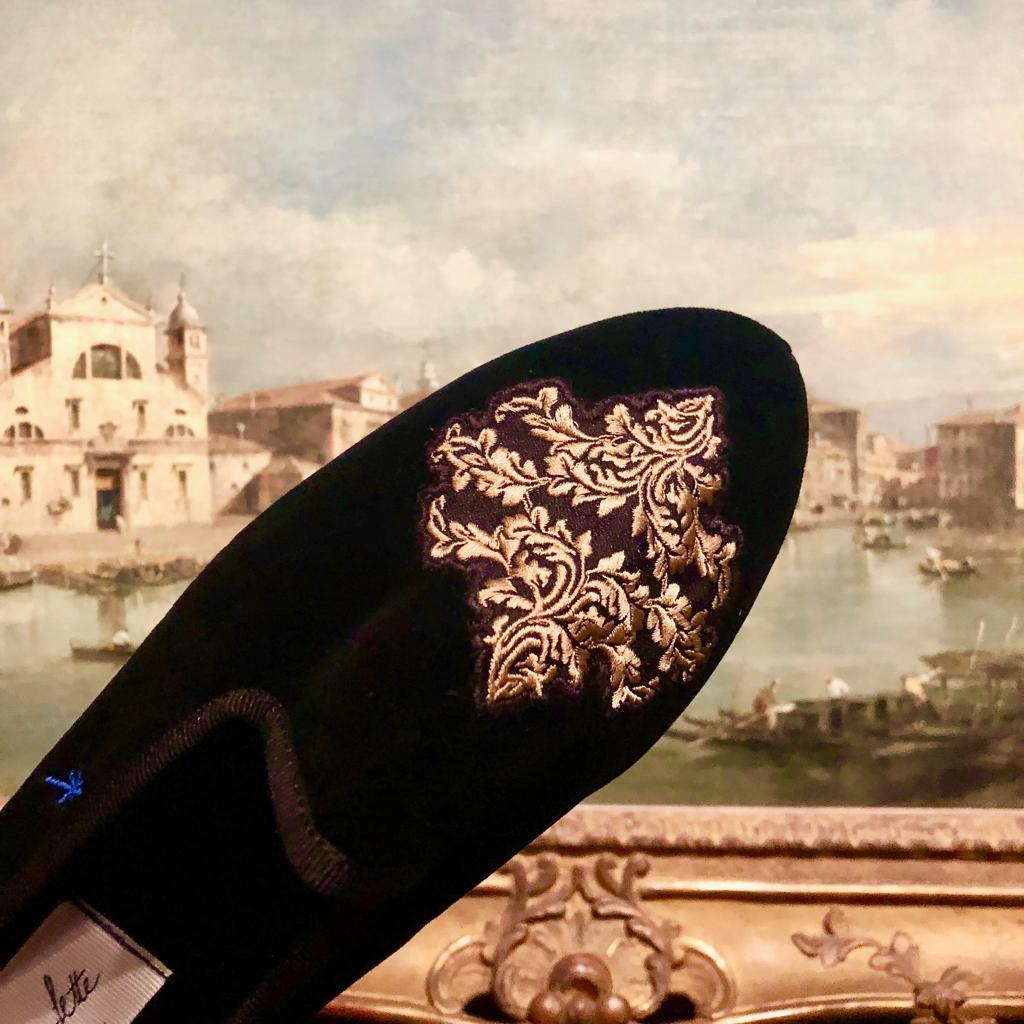 Capulette x Grand Palais
In September 2018, Capulette is creating a limited edition Babouche with Le Grand Palais for the "Dazzling Venice" exhibition.
Venetian babouches embraced the rich and luxurious aesthetic of 18th century Venice.
Made from lush black velvet adorned with gold Bosio brocade throughout the exhibition.