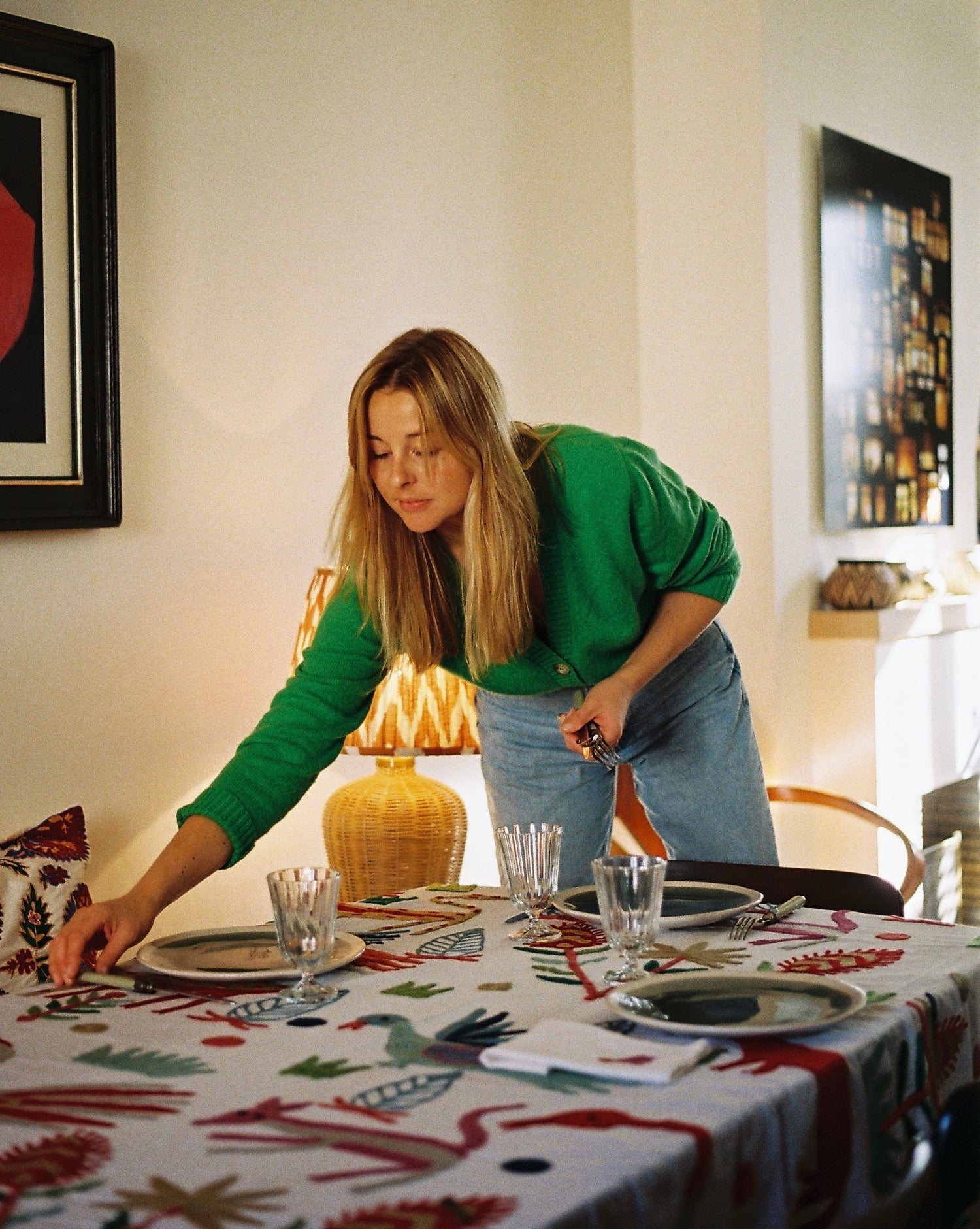 Who are you, Capulette?
Capucine Lebrun grew up between Paris and the Italian Boot, surrounded by an aesthetic environment. The Friulane are like a Proust madeleine to her. She always saw her mom wearing them and she herself never took off the slippers during her childhood. But it was when she started wearing them outside her home that it clicked. And If they will walk the Parisian sidewalks, they might as well be made in the most beautiful fabrics, trimmed with a pretty grosgrain ribbon.
Capucine makes a point of sourcing her fabrics from the best clothiers and hunts for treasures in every one of her trips. With the wide range of velvet (more than 25 different colors) which go from soft pink to lemon yellow, through emerald green, bubble gum pink or bright red, she also adds unique prints. Satin, embroidered silk, brocades and touches of leopard invite themselves at our feet. Capulette not only proposes Friulane with a twist, but with an extra soul.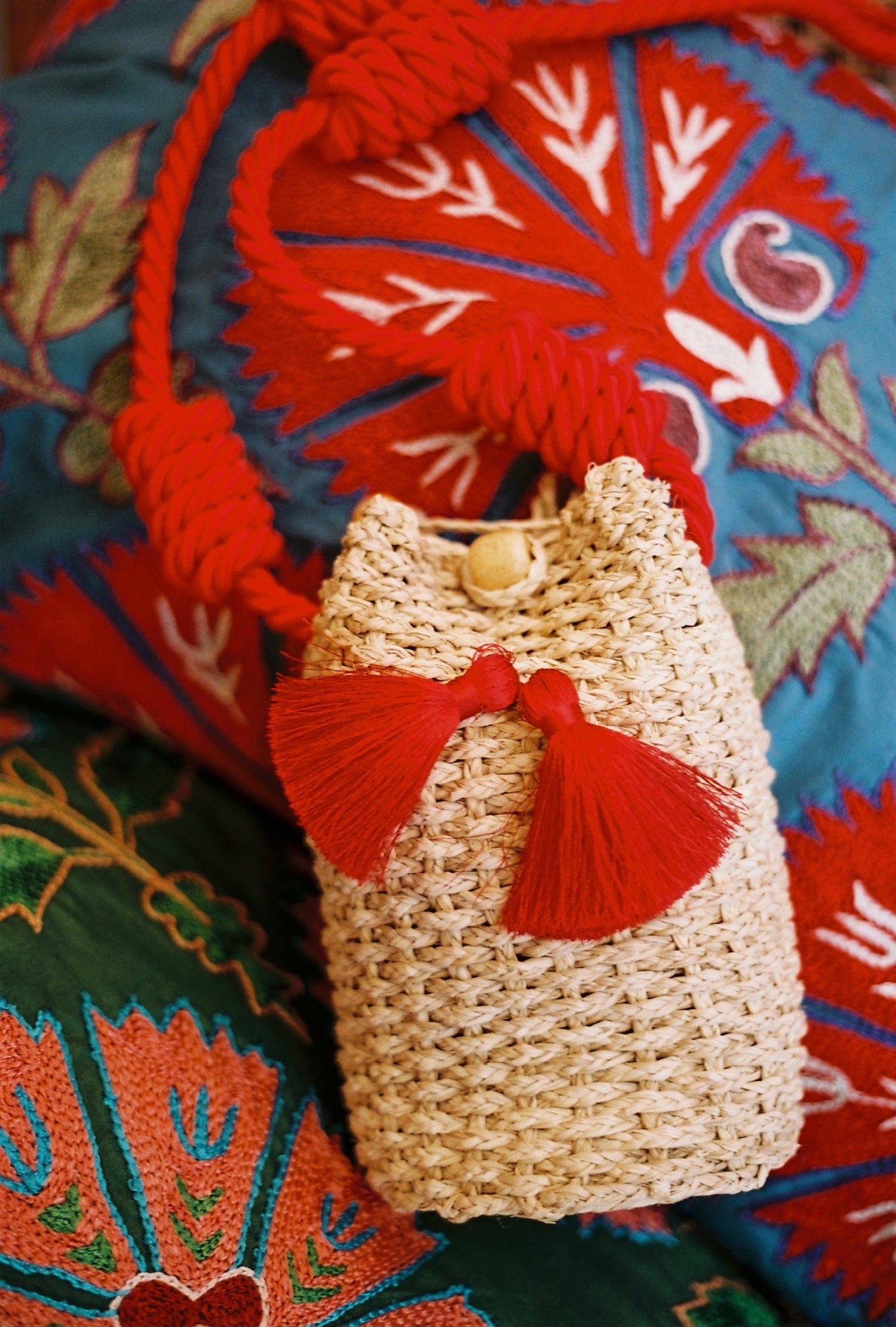 Friulane & more
Beyond reinventing the Venetian neo-ballerina, Capucine is an insatiable globetrotter. When Capucine decided to extend her brand to handbags- a universe that she knows well, having worked for a long time with her mother, designer Caroline De Marchi- she drew inspiration from a trip to Colombia and imagined the desirable Palma.
This bag is entirely handcrafted from Iraca, a natural palm leaf meticulously braided by women artisans in the Caribbean coast of the Latin American country. This bag can be worn on the shoulder or across the body, secured to its twisted cotton handle in different colors and decorated with a matching pompom. Capulette cultivates an eye for detail and works exclusively with local workshops to highlight the regional know-how of each of its creations.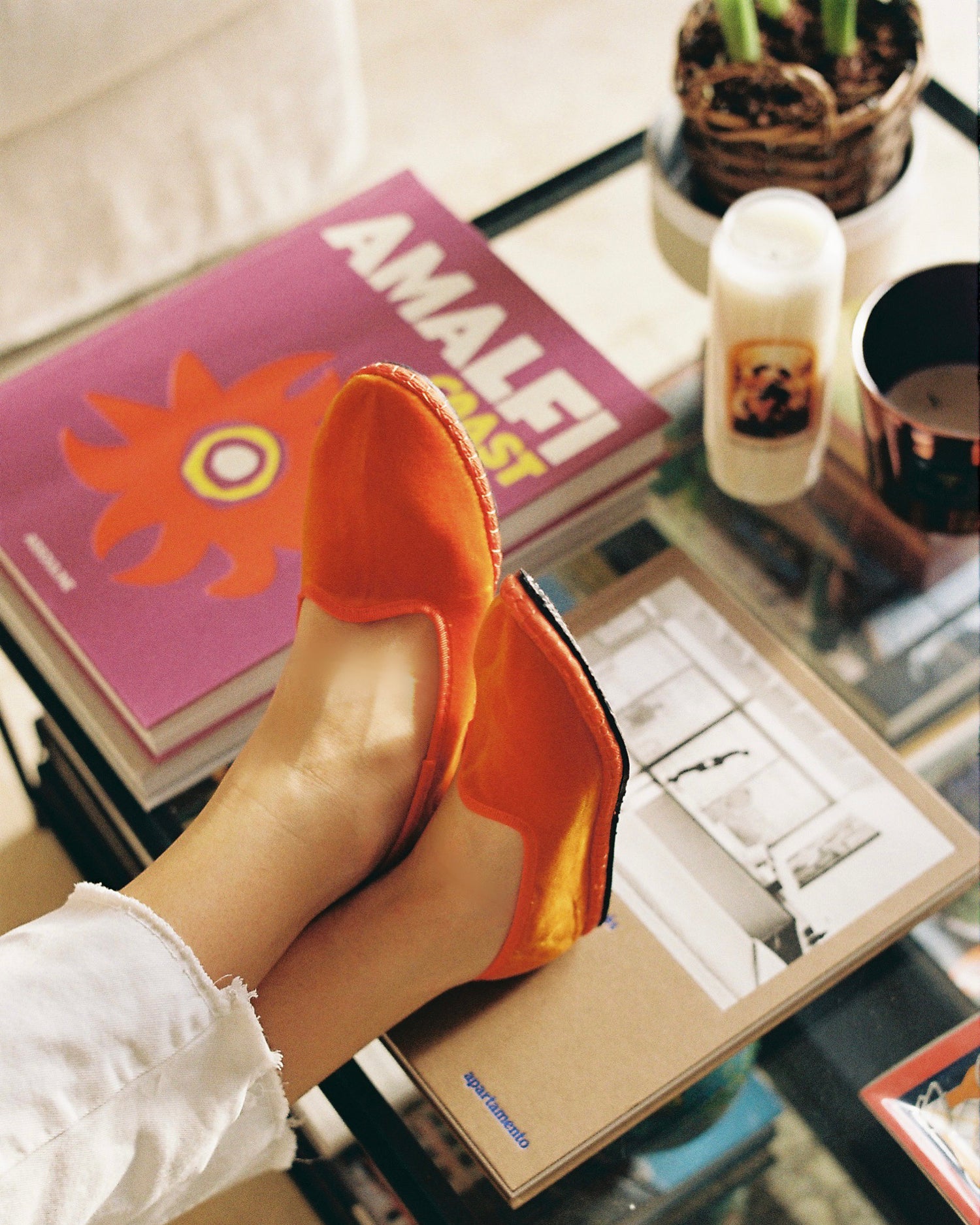 The Friulane, a Venetian success story
The Friulane first appeared in the 19th century in the region of Venice but are also known as Furlane in the Italian region of Friuli. However, it was after World War II that they began being widely talked about. To counter the shortage of materials, these makeshift shoes were made with scraps of cloth, burlap, and a sole cut from old bicycle tires.
Sold in Venice on the Rialto Bridge, they are a hit with gondoliers who can move on their boats without slipping thanks to their rubber soles. Legend has it that Venetian rascals adopted them to be able to walk around in their palaces without cracking the floor and discreetly slipping away to find their mistresses...
In recent years, we have seen these velvet slippers at the feet of VIPs and fashionistas. Their sleek design gives them an effortless chic side and their versatility makes them wearable to the beach as well as to a cocktail party.
Revisited in a wide palette of colors or made in special fabrics, Capulette shoes are surfing the loungewear trend and appealing to lovers of a certain Italian lifestyle.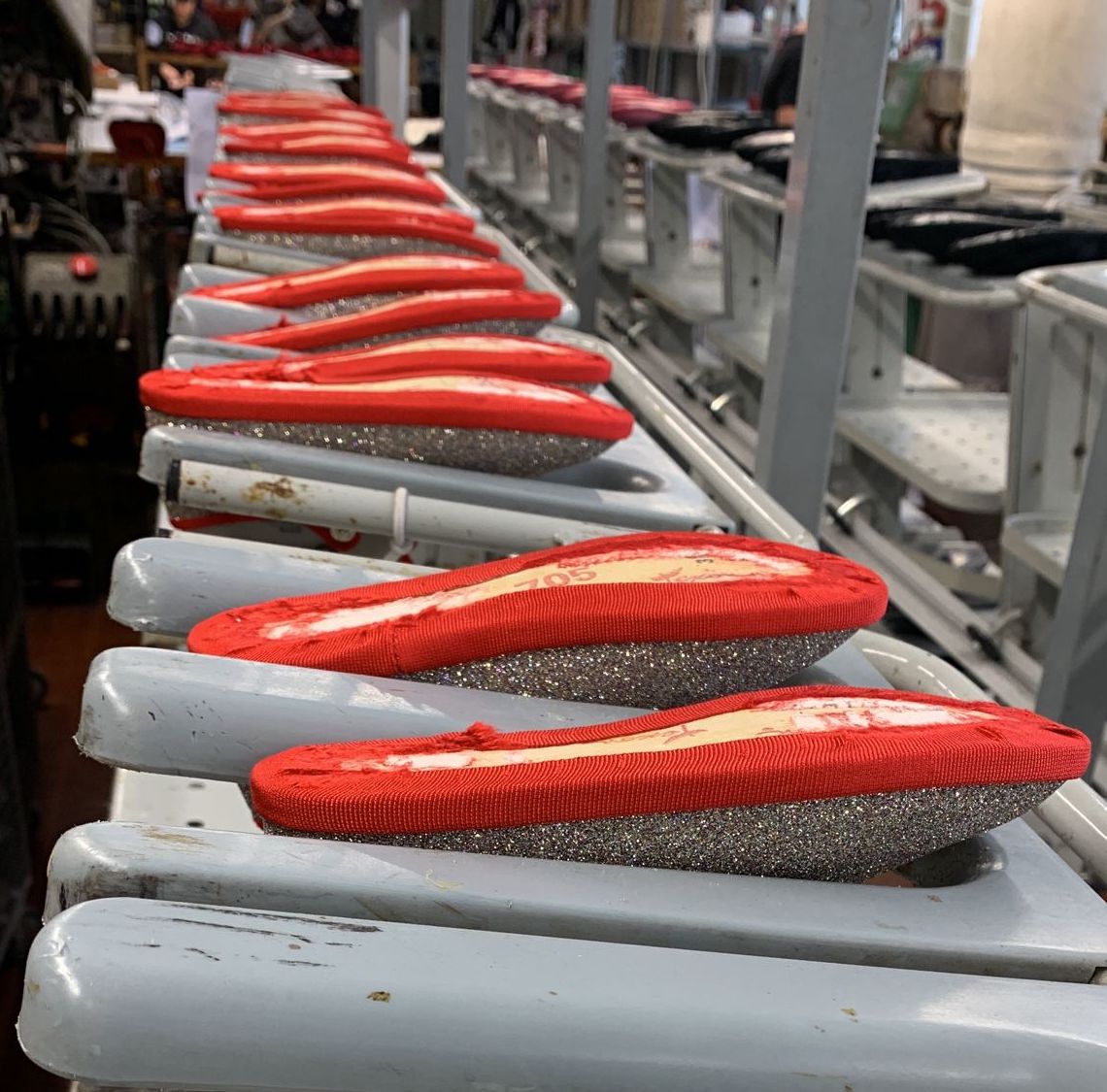 Know-how to share
Each pair of Friulane is made according to the rules of Italian artistry in a human size workshop. Particular care is taken in the choice and quality of materials. Many of the different steps necessary for the manufacture of a pair, are still hand crafted.
Capulette also offers customers a variety of bespoke slippers, ideal for home guest rooms or the suites of a palace. The workshops have even made a very special pair of Friulane for a bride who wanted the model to match the fabric of her dress. She was able to comfortably but elegantly dance all night long.
Capulette also reinvents the Friulane in a baby and child slipper version. Recently, the young mom also offers them with elasticated sides and a suede sole for optimal comfort. It is also possible to personalize the Friulane with embroidered monograms.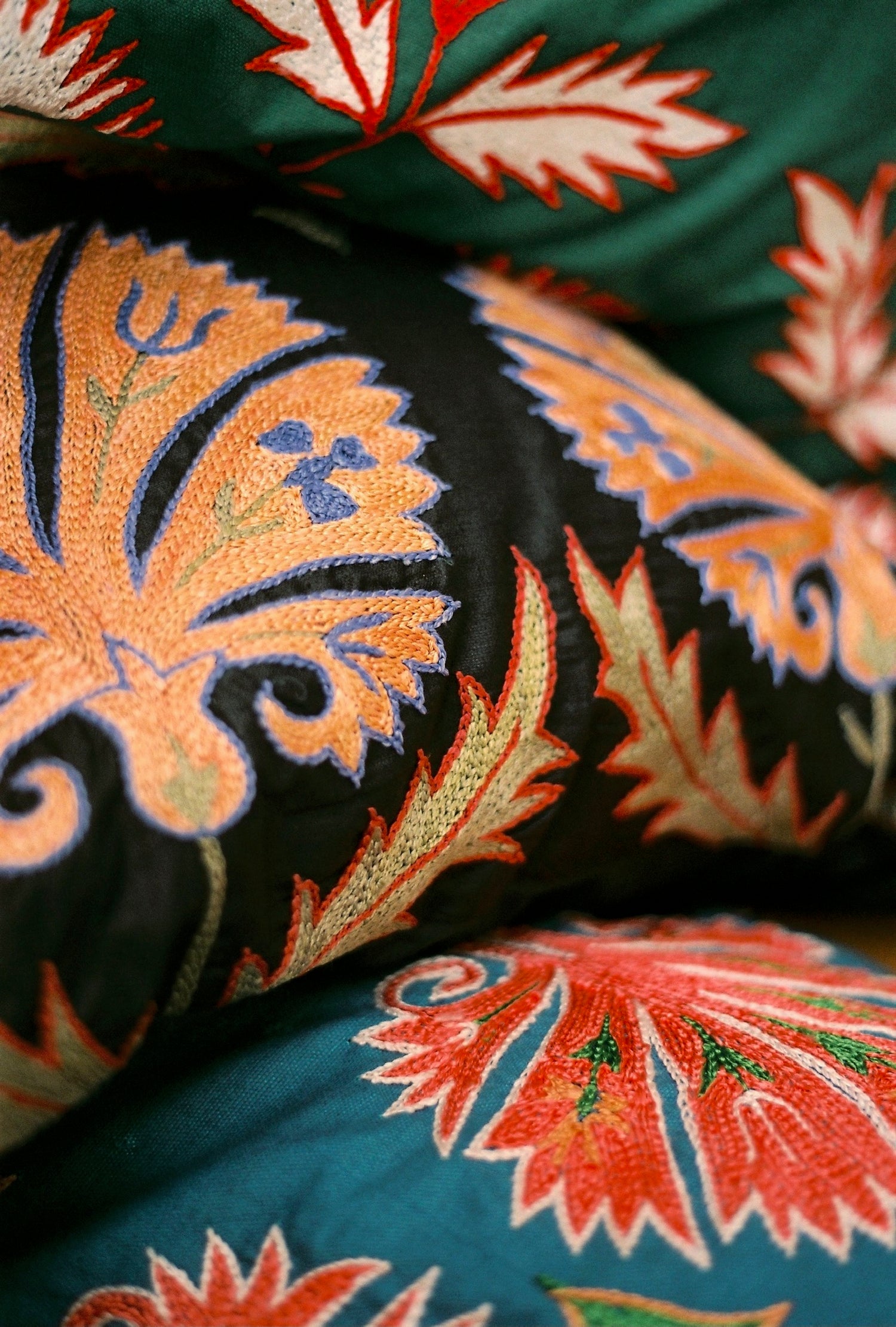 From Uzbekistan with love
Very attracted by everything related to interior decoration or tableware, Capucine decided to launch her Casa Capulette line in 2021. She started with a collection of Suzani embroidered cushions and tablecloths that she had handmade in Uzbekistan.
Suzani, from the Persian word "suzan" meaning "needle", is one of the most beautiful types of traditional Uzbek and Tajik embroidery. The fabrics were notably hand-embroidered by young women for their wedding. They require hundreds of hours of work and represent an incredible skill.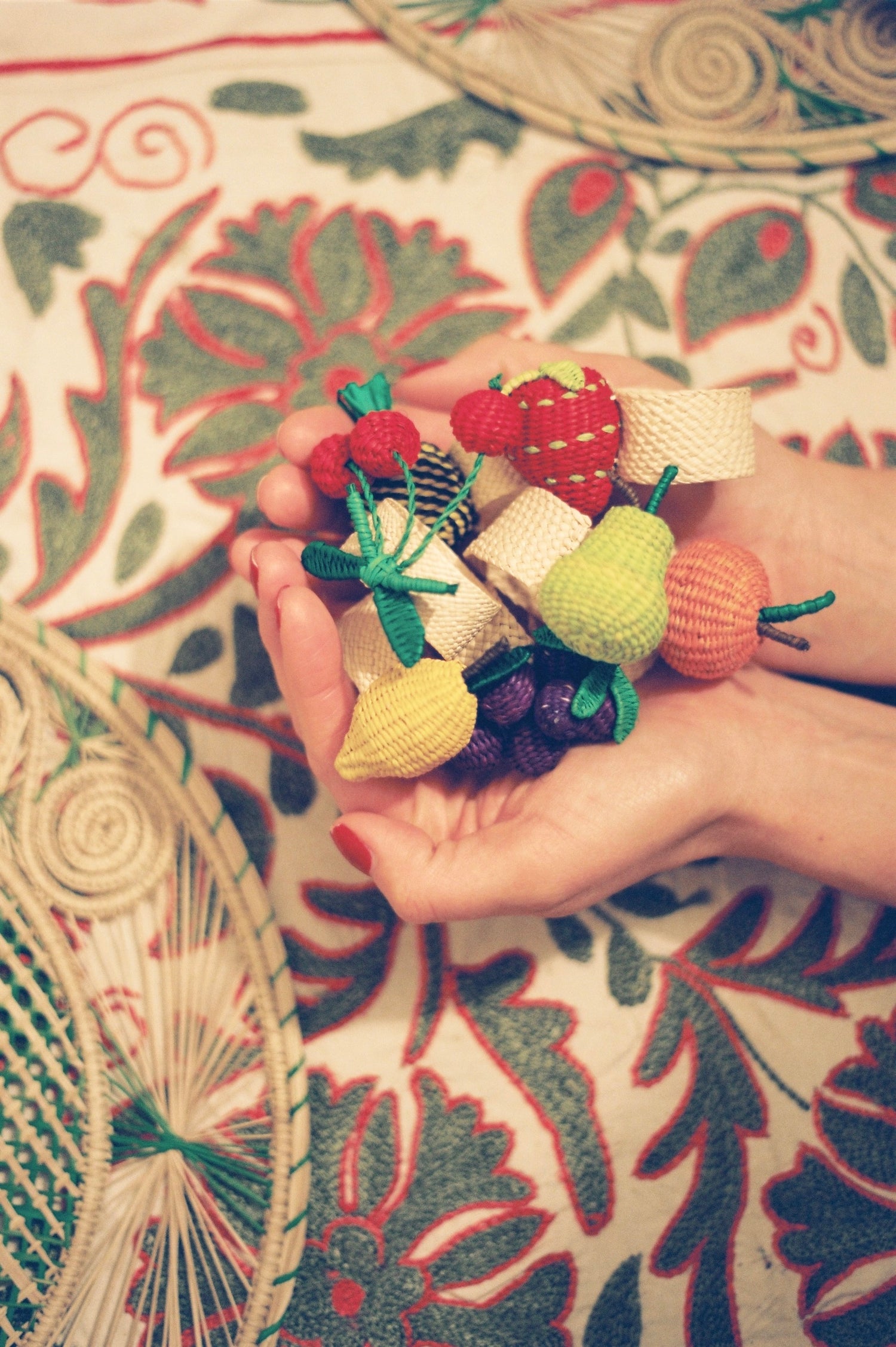 Colombian know-how at your table
For its new Casa Capulette line, Capucine is this time highlighting Colombian craftsmanship by offering placemats and baskets hand-woven by indigenous communities. It is a fine and delicate work handed down from generation to generation.
Iraca palm leaf is widely used in Colombia in the basketry sector. It is a soft and easy to use fibre for weaving.
Each piece is unique and highlights an ancestral know-how that many families have managed to preserve.