Prix habituel

Prix soldé

€60,00 EUR

Price per unit

per

Prix habituel

Prix soldé

€60,00 EUR

Price per unit

per

Prix habituel

Prix soldé

€60,00 EUR

Price per unit

per
Prix habituel

Prix soldé

€70,00 EUR

Price per unit

per

Prix habituel

Prix soldé

€70,00 EUR

Price per unit

per

Prix habituel

Prix soldé

€70,00 EUR

Price per unit

per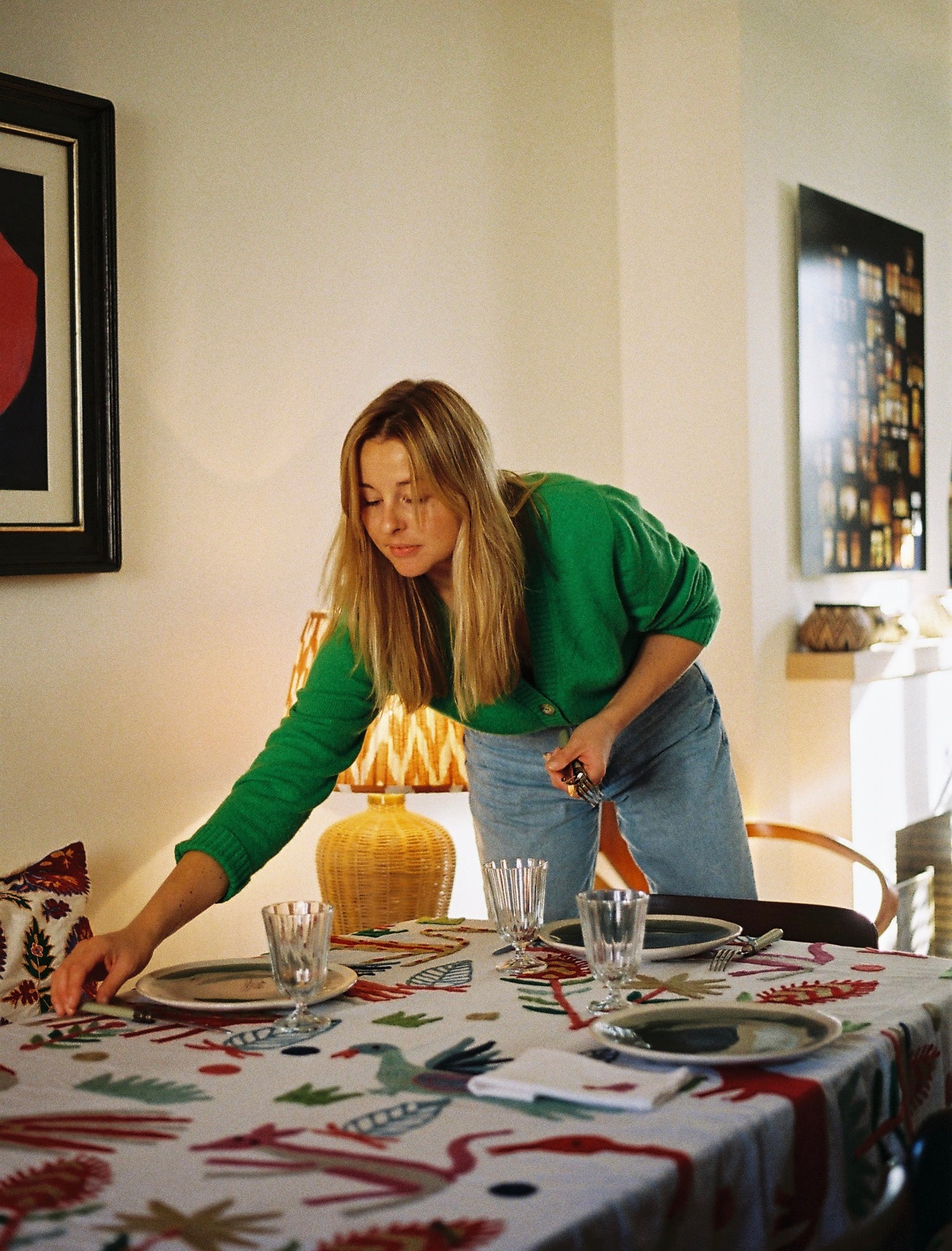 Behind Capulette is Capucine Lebrun. As a child, she was known as Capulette.
Growing up between France and Italy, and wearing Friulane from an early age, the Venetian slipper became her Proust's madeleine. 
But La Friulane has no equal in France, so she decided to create her own brand in 2016 in Paris.
As the years go by, velvet colors become more and more numerous, and friulane becomes a boundless creative terrain. Bambina, slippers and baby booties made their debut at Capulette. Collaborations multiply: Le Bon Marché, Merci, Tara Jarmon, Venice at the Grand Palais, CSAO, Call It By Your Name... 
Her desire to showcase the talents of artisans she admires opened the door to new horizons. Colombia invites itself to the tables she imagines with her "art de la table" collection. The Suzani embroideries she admired in her books on Uzbekistan can now be found in her Paris boutique. Indian know-how has caught her eye: jackets, tablecloths, slippers, the colors are flying, the collections are growing... 
A limit? She doesn't set any, that's passion.    
Read more